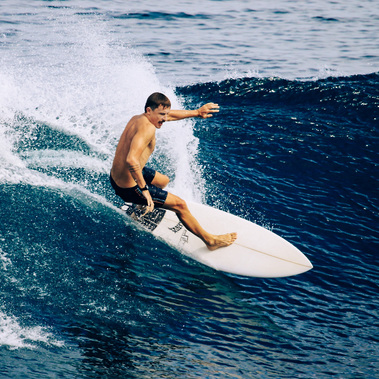 I am an American sports and travel photojournalist currently roaming the world following my passion for surfing and traveling to exotic places with good food. In 2016 I graduated from the University of Denver with a Bachelor's degree in Geography and Geographic Information Systems. While at the University of Denver, I was the photography editor at the DU Clarion, where I covered NCAA sports on campus including hockey, soccer and gymnastics, as well as news In and around Denver.
After traveling, working, and finding an extreme love for surfing and all things watery, I moved to Edinburgh, Scotland in 2018 to complete a master's degree in Journalism at Edinburgh Napier University.
In the future, I want to continue to follow my passions for photography, surfing, traveling, and motorsports by telling untold stories through compelling visuals and text.
For hire, anywhere in the world.
Photo Editor, University of Denver Clarion, November 2013—June 2014, March 2015—June 2016.

Shot and edited photos for the University of Denver student newspaper; managed a team of contributing photographers; organized and maintained photo library for quick and easy publication; working with Editor-in-Chief to develop library of stock campus imagery.

Contributing Photographer, University of Denver Clarion, September 2012—October 2013, January—February 2015.
Contributed photography, shooting general assignments. Notably the 2012 Presidential Debate events.

Freelance 2010—2018
Portraiture, sports, and architectural work in Sandpoint, Idaho and Denver, Colorado.

Travel and lifestyle work around the world.
Because in a split second, it's gone.